SIX FEET UNDER: MUSIC FROM THE HBO ORIGINAL SERIES

Music from the Critically Acclaimed Hbo Series Including the Main Theme from Thomas Newman, the Oscar Winning Composer of the Music from the Film American Beauty. Other Artists Include Pj Harvey, Dandy Warhols, Peggy Lee, Beta Band, Stereo MC'S and More. The Bonus Track is Julie London's "Yummy Yummy Yummy".

Available through

iTunes

and

Amazon.com

.

---

SIX FEET UNDER: EVERYTHING ENDS - MUSIC FROM THE HBO ORIGINAL SERIES - Volume Two

The second volume of music from the HBO series boasts a diverse and exciting selection of artists whose music has appeared in previous seasons of the show and in its promos. It also features exclusive tracks created just for the upcoming fifth and final season--from some of music's hottest acts, including Caesars, Arcade Fire and Interpol, as well as a new exclusive track from Jem.

A

vailable for purchase through iTunes and Amazon.com.

---
COMPOSER: RICHARD MARVIN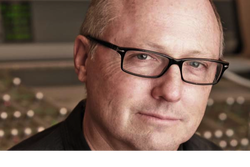 For more information about Six Feet Under's composer, Richard Marvin, visit his
wikipedia page
.
---
COMPLETE SIX FEET UNDER SONG LIST

SEASON ONE
EP 101 - "Pilot"

George Bizet, "L'amour Est Un Oiseau" (from the opera 'Carmen')
Bing Crosby, "I'll Be Home for Christmas"
Hardknox, "Attitude"
Spylab, "Celluloid Hypnotic"
Tommaso Giovanni Albinoni, "Concerto for Oboe & Strings in D. Major, Allegro E non-presto"
Petalpusher, "Breaking It Down"
Peggy Lee, "I love Being Here With You"
Les Gammas, "All of Me"
Ray Davies, "Sunset Serenade"
Day One, "Bedroom Dancing"
The Executives, "Moonglow Cha Cha Cha"
Wolfgang Amadeus Mozart, "Divertimento #1, Andante"
KC & The Sunshine Band, "Shake Your Booty"
The Devlins, "Waiting"

EP 102 - "The Will"

Dean Martin, "Ain't That A Kick In The Head"
Soulstice, "Tenderly"
Submarine, "Girl Who Fell to Earth"
Peggy Lee, " I Love Being Here With You"
The Blasters, "So Long BAby, Goodbye"
The Starseeds, "Parallel Life"
Dandy Warhols, "Bohemian Like You"

EP 103 - "The Foot"

Peggy Lee, "Things Are SWinging"
Lauren Ambrose (as Claire Fisher), "What A Little Moonlight Can Do"
Aterciopelados, "El Album"
Zero 7, "Distractions"
Julie London, "Yummy Yummy Yummy"

EP 104 - "Familia"

Shuggie Otis, "Inspiration Information"
Coinmonster, "Body of Binky"
Piotr Tchaikovsky, "Sleeping Beauty"
Mariachi All-Stars, "Sufriendo A Solas"
Franz Schubert, "Ave Maria"
Antonio Vivaldi, "Four Seasons: Winter"
Donna Fargo, "Happiest Girl in the Whole U.S.A."
Pete Yorn, "Life on a Chain"
The Herbaliser, "A Mother for your Mind"

EP 105 - "An Open Book"

Bobbie Gentry, "Fancy"
Six Feet Under Choir, "Oh For A Closer Walk With God"
Wolfgang Amadeus Mozart, "Dove Sonno"
Giacomo Puccini, "Humming Chorus"
Cowboy Junkies, " Acommon Disaster"
Antonio Vivaldi, "Concerto #3 in G Major for Violin"
Wolfgang Amadeus Mozart, "Divertimento in D Major for Strings"

EP 106 - "The Room"

Amboy Dukes, "Journey to the Center of the Mind"
Classics 4, "Spooky"
Spylab, "Celluloid Hypnotic (Hypnotic Remix)"
Chris Walsh & Dave Beran, "Shake"
Craig Armstrong, "Let's Go Out Tonight"

EP 107 - "Brotherhood"

EMF, "Unbelievable"
Victoria Williams, "Water to Drink (Aqua de Beber)"
Antonio Vivaldi, "Flue Concerto in G Major"
Antonio Vivaldi, "Concerto in F Major"
Darren Elpant, "The Pump"


EP 108 - "Crossroads"

Gloria Gaynor, "I Will Survive"
T-Bone Walker, "Strugglin' Blues"
CAIA, "Whose Blues"
The Angel, "Ride with the Flow (Instrumental)"
Boozoo Bajou, "Lava"
Tulku, "The Fire That Speaks"
Ultra Nate, "Twisted"

EP 109 - "Life's Too Short"

TUU, "All of Our Ancestors"
H2S04, "Little Soul"
Planet Perfecto, "Bullet In The Gun (Solar Stone Remix)"
H2S04, "I need Feel"
Antonio Vivaldi, "The Four Seasons: Winter"
The Januaries, "The Girl's Insane (Thievery Corporation Remix)"
Mandalay, "Beautiful (Victor Calderone remix)"
Mellowtrax, "In Da House"
Liadov, "The Musical Box"
Mellowtrax, "On and On"
Frederic Chopin, "Prelude #15"
Johannes Brahms, "Ballad #14"

EP 110 - "The New Person"

Andy Williams, "Hawaiian Wedding Song"
Michael C. Hall (as David Fisher), "Got A Lot of Living To Do"
Uptight People, "Get Uptight Man"
Cadien, "Ego Spiritual"
Astrud Gilberto, "Aqua De Beber"
Johann Strauss, "Acceleration Waltz Op. 234"
Gustav Mahler, "The Drinking Song"
Troika, "Murom"
Troika, "Moscow's Golden Cupolas"

EP 111 - "The Trip"

Johannes Brahms, "Lullaby"
Dust To Dust, "Submission"
Syd Dale, "Everyone's A Winner"
Tony Bennett, "With Plenty of Money & You"
Syd Dale, "Doo Wah Doo Wah"
Frederic Chopin, "Prelude #15, Op. 28"
Francis Lemarque, "A Paris"
Jungle Brothers, "Sexy Body"
Afghan Whigs, "Something Hot"

EP 112 - "A Private Life"

Buck-O-Nine, "Who Are They"
Aquabassino, "Nana's Waltz"
Peggy Lee, "Everything's Moving Too Fast"
Enrico Caruso, "L'ellsir D'Amore"

Ep 113 - "Knock Knock"

Eleni Mandell, "Pauline"
King Cobb Steelie, "Mayday"
Etienne De Crecy, "Scratched"
Beta Band, "Squares"
Cher, "Gypsies, Tramps & Thieves"
Black Rebel Motorcycle Club, "Red Eyes & Tears"
Frederic Chopin, "Prelude Op. #28"
Cachaito, "Mis Dos Pequenas"


SEASON TWO
EP 201 - "In The Game"

Lamb, "Heaven"

Stereo MCs, "Deep Down & Dirty"

Aquanote, "True Love (Petalpusher remix)"

MJ Cole, "Sincere (Petalpusher remix)"

Lux, "Northern Lights"

Peggy Lee, "I Love Being Here With You"

PJ Harvey, "One Time Too Many"

H.A.L.O., "Eclipsed (LFO Remix)"

Ludwig Van Beethoven, "Opus 18, No. 6"

Tomasso Albinoni, "Violin Concerto in F Major, Op. 9, No. 10"

EP 202 - "Out, Out Brief Candle"

Ike & Tina Turner, "You Shoulda Treated Me Right"
Felix Mendelssohn, "Opus 44, No. 1 - Andante"
Felix Mendelssohn, "Opus 12 - Canzonetta"
Wolfgang Amadeus Mozart, "Divertimento No. 2 in B Flat Major-Llarghetto"
Mystic, "Ghetto Birds"
Aim, "Good Disease (Feat. Stephen Jones"
Goldfrapp, "Pilots"
Waldeck, "This Isn't Maybe"
DJ Krush, "Toh-Sui"
King Kooba, "California Suite"
Si Se, "My Sol"

EP 203 - "The Plan"

Franz Schubert, "Opus 29, No. 1, Andante"
Roy Kohn Artist, "Young Girl"
Andy Caldwell, "invierno"
Royksopp, "Sparks"
Charles Webster, "The Gift of Freedom"
Joel Evans, "Somewhere In A Dream"
Built To Spill, "You Were Right"
Meeting Minds, "Strong Nature"
Custom, "Hey Mister"
Wayne Hancock, "Man of the Road"

EP 204 - "Driving Mr. Mossback"

First Love, "Freaky"
V*enna, "Where I wanna Be"
Tarsha Vega, "What It Beez Like"
2gether, "Hardest Part of Breaking Up"
Young MC, "After Dark"
Eddie Murphy, "Party All The Time"
Young MC, "Where's The Party At"
Solid Harmonie, "I'll Be There For You"
Yo La Tengo, "Our Way to Fall"
Ryan Adams, "La Cienega Just Smiled"
Lucinda Williams, "Lake Charles"
Sarah Harmer, "Basement Apt."
Neotropic, "Neotropic"
Union Jack, "There Will Be No Armageddon"
Son Volt, "Windfall"
Joe 90, "Drive"

EP 205 - "The Invisible Woman"

Bebel Gilberto, "Bananeira (Rae & Christian Remix)"
Banx De FRance, "Sex In A MAchine"
Llorca, "The End"
Llorca, "Precious Thing"
Aquanote, "Never Let It Go"
Lovetronic, "You Are Love"
Lisa Shaw, "Always"
Kojak, "Bad Movies"
Alexkid, "I Think (Dorfmeister & Alexkid dub)

EP 206 - "In Place of Anger"

Iffy, "Super Bad Girl (Minty vocal mix)"
Superman Lovers, "Starlight"
Quincy Jones, "Summer In The City"
Wolfgang Amadeus Mozart, "Milan String Quartet #1 in A Major - Allegro Assai"
Roy Kohn Muzak, "Like A Friend"
Wanda De Sah, "So Danco Sambo (Jazz n' Samba)"
Billy May, "Culican"
George Shearing, "If I Should Lose You"
David Morley, "Frozen"
John Beltram, "Collage of Dreams"
Royksopp, "Sparks"
Charles Webster, "The Gift of Freedom"

EP 207 - "Back To The Garden"

Antenna, "74 Willow"
Nathan Larson and Nina Perrson, "Just Because A Man"
Nacho Sotomayor, "Island God"
Stoppa and Nobby, "Sweet Lassi Dub"
Timo Maas, "Bad Days"
Frederic Chopin, "Opus 10 #3"
Los Zafiros, "Bossa Cubana"
Bellini, "Que La Voce Sua Soave Vin Diletto"
Mercedes, "It's Your Thing
Joni Mitchell, "Woodstock"

EP 208 - "It's The Most Wonderful Time Of The Year"

Andy Williams, "Let It Snow"
The Mighty Turbans, "Jingle Bells"
Joel Evans, "What Child Is This"
Wolfgang Amadeus Mozart, "Concerto for Flue and Orcehstra in D Major"
Dodie Steens, "Merry Christmas Baby"
Bobby Timmons, "Deck The Halls"
Scott HAmilton, "Have Yourself A Merry Little Christmas"
The Allman Brothers, "Midnight Rider"
Steppenwolf, "Born To Be Wild"
The Outlaws, "Green Grass and High Tides"
Wolfgang Amadeus Mozart, "Divertimento in D Major For Strings"
Johann Sebastian Bach, "Christmas Oratorio"
Lynyrd Skynyrd, "Free Bird"
Blue Oyster Cult, "Don't Fear The Reaper"
Lynyrd Skynyrd, "SWeet Home Alabama"

EP 209 - "Someone Else's Eyes"

Nelly Furtado, "Shit On The Radio"
Biber, "Sonata Problamba"
Four Tet, "Glue Of The World"
Blue Six, "Pure (Jay's Nightlife Mix)"
Eeels, "Souljacker (Part 1)"
De Wolfe Orchestra, "Heading Home"
Orchestral Archives, "Fare Thee Well"
Grieg, "The Death of Ase"
Kings of Convenience, "I Don't Know What I Can Save You From (Royksopp Mix)"
Handel (from the opera Xerxes)

EP 210 - "The Secret"

Caetano Veloso, "Onde O Rio E Mais BAino"
Caetano Veloso, "Minha Voz, Minha Vida"
Frou Frou, "Breathe In"
Caroline Lavelle, "All I Have (Kid Loco Mix)"
Steely Dan, "Hey 19"
Soul To Soul, "Keep On Movin (Teddy Riley's Rubba Dubba"
Jazzanova, "Bohemian Sunset"
Bryan Ferry, "Kiss & Tell"
Marvin Gaye, "After The Dance"
Traditional Thai Music, "Hun Graboug"
Dave Brubeck, "Broadway Bossa Nova"
Music From Thailand and Laos, "Daw Thong"
Dave Brubeck, "Upstage Rhumba"

EP 211 - "The Liar and the Whore"

The Doves, "Meet ME At The Pier"
Mendelssohn, "String Quartet, Opus 44 #1"
Laura Nyro, "Poverty Train"
Tosca, "Orozsco (Dubphonic Mix)"
Air, "The Way You Look Tonight"
Mozart, "Quartet In D Major"

EP 212 - "I'll Take You"

Shakira, "Suerte"
TelepopMusik, "Breathe"
Lena Horne, "Back In My Baby's Arms"
Giuseppe Verdi, "Un Altra Notte"
The Soundtrack of Our Lives, "Sister Surround"
Bill Wells Octet vs. Future Pilot AKA, "Om Navah Shivaya"
FirstCom Music Library, "Super Smooth"
Ali Farka Toure, "Jangali Famata"
Ali Farka Toure, "ASCO"
Mariachi All Stars, "Flor Silvestre"
Street Walkin' Cheetahs, "Automatic"
Mariachi All Stars, "El Preso"
Boards Of Canada, "Happy Cycling"

EP 213 - "The Last Time"

Bottlefly, "Got 2 B Luv"
Irene Cara, "Flashdance...What A Feeling"
Bob Mould, "Sound On Sound"
Soul Hooligan, "Algebra"
Strike Boys, "Go Back Home"
Grant-Lee Phillips, "Humankind"
Timo Maas, "To Get Down (Fatboy Slim Remix)"
Flaming Lips, "Fight Test"
Ian Brown, "Neptune"
SEASON THREE
EP 301 - "Perfect Circles"

David Essex, "Rock On"
Coldplay, "A Rush of Blood To The Head"
Irma Thomas, "Time Is On My Side"
Steve Earle, "Transcendental Blues"
Soul Hat, "Flat Plane"
Guy Barker, "Miles Moods"
Magnet, "Little Miss More or Less"
All Rise, "Premortem"
Michael C. Hall (as David Fisher), "Some Other Time"

EP 302 - "You Never Know"

Dave Alvin, "Dark Eyes"
Gilbert and Sullivan, "The Flowers That Bloom In The Spring"
Beck, "The Golden Age"
Johann Sebastian Bach, "Violin Concerto #2"
Thievery Corporation, "All That We Perceive"
Beth Orton, "Stolen Car"
Dido, "Isobel"
Peter Krause & Lili Taylor (as Nate Fisher & Lisa Kimmel Fisher) "Michael Row The Boat Ashore"
"Nearer My God To Thee"

EP 303 - "The Eye Inside"

Michael C. Hall (as David Fisher) "It's Only A Paper Moon"
Imogen Heap, "Must Be Dreaming"
Michael C. Hall (as David Fisher) "Escape (The Piña Colada Song)"
Mariachi Sol de Mexico, "Carino Nuevo"
Megatrax, "Ports of Call"
Megatrax, "Troubadour"
"Baja Weekend"
Lomos Mariachi Band, "Cielito Lindo"
Michael C. Hall and Mathew St. Patrick (as David Fisher and Keith Charles, "Uptight"
Modest Mouse, "Willful Suspension of Disbelief"
Electric Soft Parade, "Start Again"
Gay Men's Chorus, "Rocket Man"
Elton John, "Rocket Man"

EP 304 - "Nobody Sleeps"

Alex North, "Bad Seed"
"Return To Summer"
Mussorgsky, "Une Larme"
Brooke Ramel, "This One's About Me"
Dandy Warhols, "Boys Better"
Steely Dan, "Peg"
Weekend Players, "Best Days of Our Lives"
Sarah Mclachlan, "Circle"
Bonnie Raitt, "Burning Down The House"
Giacomo Puccini, "Popolo de Pekino"
Giacomo Puccini, "Nessun Dorma"

EP 305 - "The Trap"

Frederic Chopin, "Mazurka - Opus 59"
LAGMC Rehearsal: Rodgers and Hammerstien, "June is Bustin' Out All Over"
Ivy, "Let's Go To Bed"
Charlie Hunter w/ Norah Jones, "More Than This"
Interpol, "Obstacle 2"
Interpol, "Roland"
Eels, "Rock Hard Times"
Golden Boy, "Summertime"
Roots, "Break You Off"
Michael C. Hall (as David Fisher), "Good Things Going"
Bad Examples, "Not Dead Yet"



EP 306 - "Making Love Work"

Four Tops, "Ain't No Woman Like The One I Got"
Sleater Kinney "O2"
Joan Baez, "Rejoice In The Sun"
Cerulean, "Violet"
Josh Ritter, "Come and Find Me"

EP 307 - "Timing and Space"

Lisa Shaw, "Let It Ride"
Hired String Quartet, "1927: Saint Sebastian"
Baxter, "Got To Wake Up"
Hired String Quartet, "1939: Grandmother And Kimitake"
Mocean Worker, "Chick A Boom Boom"
Gus Gus, "Teenage Sensation"
Dan Wilson, "Come Home Angel"
Frances Conroy, "My Favorite Things"
Black Toast Music, "Push Me Over"

EP 308 - "Tears, Bones, and Desire"

America, "Horse With No Name"
Joseph Malik, "Take It All In & Check It All Out"
"Scarborough Fair"
Firstcom Library Artist (HMO3), "Tear It Down"
Llorca, "The End (Hebob Original Mix)
R.L. Burnside, "Rollin' Tumblin' (Remix)"
Gran Tourism, "Variation Sur Emma Peel"
APM "Acoustic Expression", "Melisma"
Jules Massenet, "Scenes Pitoresques: Air De Ballet"
Mary J. Blige, "Sweet Thing"

EP 309 - "The Opening"

Lee Mavers, "There She Goes"
Nightmares on Wax, "70's 80's"
Horace Silver, "Song For My Father"
Gotan Project, "Vuelvo Al Sur"
dZihan & Kamien, "Stiff Jazz"
Subthunk, "Wax"
Patti Austin, "Our Love Is Here To Stay"
FC Kahuna, "Hayling"
Suba, "Segredo"
MIDIval PunditZ, "Bhangra Fever"
Joseph LoDuca, "Xena Theme"
Dining Rooms, "Tunnel"
Rimsky-Korsakov, "Sheherazade: Prince and Princess"
Oryon, "Naked (Club Mix)"
Handel, "Concerto For Organ and Orchestra #10 in D minor - Opus 8, 4: Adagio"

EP 310 - "Everyone Leaves"

Wailing Souls, "Got To Be Cool"
Juancho Vargas, "El Prescador"
Jack Costanza, "La La La"
X, "Los Angeles"
Tom McRae, "Overthrown"
Spain, "Our Love Is Gonna Live Forever"

EP 311 - "Death Works Overtime"

Rich, "Sa-Rang Ee-Mal Bak-Keh"
DJ Sammy, "Heaven"
Charlie Byrd & Ken Peplowski, "Corcovado"
Stan Getz & Joao Gilberto, "Doralice"
Scarlatti, "Sonata in F Major"
Joanna Cassidy (as Margaret Chenowith), "Killing Me Softly With His Song"
"Sagwa"
Los Nemus Del Pacifico, "Castigala"
Todd Rundgren, "I Saw The Light"

EP 312 - "Twilight"


Azure Ray, "Rise"
Concert-Hall Chorus, "Beautiful Dreamer"
Zuco 103, "Outro Lado (Presence Mix by Charles Webster)
Weekend Players, "Angel"
Sesame Street, "Red and Blue"
Bent, "Beautiful Otherness"

EP 313 - "I'm Sorry, I'm Lost"

The Four Tops, "It's All In The Game"
Randy Edelman, "XXX Score"
Joy Arroyo Y La Verdad, "Rebellion"
Brother of Soul, "The Projects"
The Doobie Brothers, "It Keeps You Running"
Princess Superstar, "Wet Wet Wet"
The Roots, "The Seed 2.0"
Golden Earring, "Radar Love"
The Association, "Cherish"
Hank Williams, "Move It On Over"
Prodigy "Climbatize"
Hank Williams, "Jambalaya"

SEASON FOUR
EP 401 - "Falling Into Place"

Coming Soon

EP 402 - "In Case of Rapture"

Coming Soon


EP 403 - "Parallel Play"

Coming Soon


EP 404 - "Can I Come Up Now?"

Coming Soon


EP 405 - "That's My Dog"

Coming Soon


EP 406 - "Terror Starts At Home"


Coming Soon


EP 407 - "The Dare"

Coming Soon


EP 408 - "Coming and Going"

Coming Soon


EP 409 - "Grinding The Corn"

Coming Soon


EP 410 - "The Black Forest"

Coming Soon


EP 411 - "Bomb Shelter"

Coming Soon


EP 412 - "Untitled"

Coming Soon

SEASON FIVE
EP 501 - "A Coat of White Primer"

Southern Music Library, "Camillano"
Doris Day, "But Not For Me"
Doves, "Almost Forgot Myself"
Bebel Gilberto, "Aganjú"
Extreme Music, "The Last Sun"
Thievery Corporation & Loulou, "The Time We Lost Our Way"
The Martini Kings, "Days of Wine and Roses"
The Martini Kings, "So Danco Samba"
The Martini Kings, "Wave"
The Martini Kings, "Teach Me Tonight"
Dinah Washington, "Teach Me Tonight"

EP 502 - "Dancing For Me"

Thievery Corporation, "Holographic Universe"

EP 503 - "Hold My Hand"

Coming Soon


EP 504 - "Time Flies"

Coming Soon


EP 505 - "Eat A Peach"

Coming Soon


EP 506 - "The Rainbow of Her Reasons"

Coming Soon

EP 507 - "The Silence"

Coming Soon


EP 508 - "Singing For Our Lives"

Coming Soon


EP 509 - "Ecotone"

Coming Soon


EP 510 - "All Alone"

Coming Soon


EP 511 - "Static"

Coming Soon


EP 512 - "Everyone's Waiting"

Coming Soon