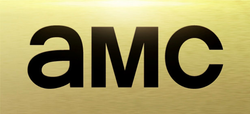 Music Supervisor Thomas Golubić to work on AMC's Turn and Halt and Catch Fire.

Los Angeles, CA, December 9th, 2013
: Thomas Golubić, a Los Angeles-based music supervisor, DJ, and Grammy-nominated record producer, is set to work on two upcoming AMC Original Television Productions:
Turn
and
Halt and Catch Fire.
Golubić's music supervision credits include the AMC series
Breaking Bad
,
The Walking Dead
, and
The Killing
, the Showtime series
Ray Donovan
, and the HBO series
Six Feet Under
, among other high-profile film and television projects.
Turn
(From AMC):
Based on the book
Washington's Spies
written by Alexander Rose,
Turn
is set in the summer of 1778 and tells the story of New York farmer Abe Woodhull, who bands together with a group of childhood friends to form The Culper Ring, an unlikely group of spies who turn the tide in America's fight for independence.
Turn
, from AMC Studios, is written by showrunner Craig Silverstein (Nikita) and executive produced by Barry Josephson (Bones, Enchanted) from Josephson Entertainment. The series stars Jamie Bell as Abraham Woodhull, Kevin McNally as Judge Richard Woodhull, Burn Gorman as Major Hewlett, Angus MacFadyen as Robert Rogers, JJ Feild as Major John Andre, Seth Numrich as Ben Talmadge, Daniel Henshall as Caleb, and Heather Lind as Anna Strong
.
Halt and Catch Fire
(From AMC):
Set in the early 1980s,
Halt & Catch Fire
dramatizes the personal computing boom through the eyes of a visionary, an engineer and a prodigy whose innovations directly confront the corporate behemoths of the time. Their personal and professional partnership will be challenged by greed and ego while charting the changing culture in Texas' Silicon Prairie. From AMC Studios,
Halt & Catch Fire
is created by Chris Cantwell and Chris Rodgers. Mark Johnson ("Breaking Bad," Diner, Rain Man) and Melissa Bernstein ("Breaking Bad") from Gran Via Productions serve as executive producers, with showrunner Jonathan Lisco.
"With Turn, getting the chance to explore the musical world of 18th Century Colonial America is both a daunting and an exciting adventure. We expect to be creating a lot of original music for this show and will be working with a broad variety of contemporary music artists to fulfill Craig's vision. We will be undertaking an enormous amount research, which will be a big part of the fun.
For Halt and Catch Fire, we get to re-visit the late 1970's and early 1980's. This was a time of extraordinary innovation in music, where punk was replacing the dinosaurs of rock, and innovators like Kraftwork, Eno, and Bowie were inspiring an entire new generation of pop and electronic artists. It's a fantastic opportunity to reintroduce some of the truly forward thinking and often-overlooked voices of the time, as we tell the story of our fledgling computer pioneers.
AMC continues to lead the way in great American storytelling and we are thrilled at the opportunity to contribute to these bold and exciting new shows."
- Thomas Golubić
SuperMusicVision (SMV) is the vehicle for the creative and professional work of Thomas Golubić, along with his colleagues. The current SMV team includes Yvette Metoyer, Michelle Johnson, and Garrett McElver.
SuperMusicVision can be found online at:
http://supermusicvision.com
http://facebook.com/supermusicvision
http://twitter.com/smvcrew