SEASON TWO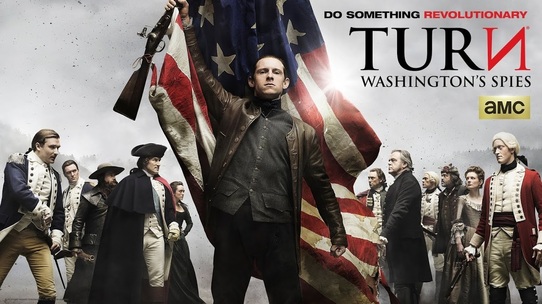 Jamie Bell stars as Abraham Woodhull, a farmer living in British-occupied Long Island during the Revolutionary War who bands together with his childhood friends to form the Culper Ring, America's first spy ring. Season 2 moves deeper into the battles waged by soldiers and civilians alike in the pursuit of freedom and the sacrifices they're willing to make to secure it. As Abe becomes more committed to the Culper Ring activities, George Washington (Ian Kahn) battles both personal demons and betrayal from within his ranks that threaten both his leadership and the fate of the revolution. As the colonies struggle to become a nation, the outcome of the revolution will hinge on alliances both on and off the battlefield.
TURN is based on Alexander Rose's book
Washington's Spies: The Story of America's First Spy Ring
Click HERE for a complete list of music used in Season Two of TURN.
---
FEATURED MUSIC MOMENTS:
COMING SOON