SEAL TEAM (CBS)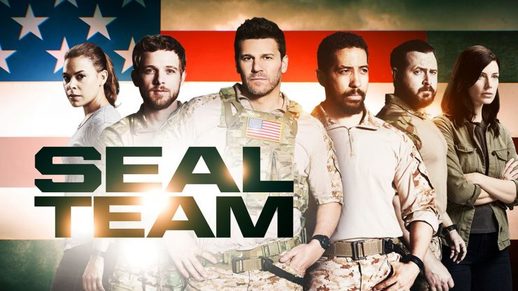 SEAL Team is a new military drama that follows the professional and personal lives of the most elite unit of Navy SEALs as they train, plan and execute the most dangerous, high-stakes missions our country can ask of them. Jason Hayes is the respected, intense leader of the Tier One team whose home life has suffered as a result of his extensive warrior's existence. His team includes his trusted confidant, Ray, the longest-tenured operator with whom Jason shares an ingrained shorthand, and Sonny, an exceptional, loyal soldier with a checkered past who still combats self-destructive tendencies. Undergoing additional rigorous training in the hope of joining Hayes' select unit is Clay Spenser, a young, multi-lingual second generation SEAL with insatiable drive and dedication. Vital to the team's success are CIA analyst Mandy Ellis, who has sacrificed everything in her drive to root out evil and take down terrorists, and Davis, a no-nonsense, take-charge logistics officer and unofficial den mother responsible for outfitting the team with the necessary gear for each mission. Deployed on clandestine missions worldwide at a moment's notice, and knowing the toll it takes on them and their families, this tight-knit SEAL team displays unwavering patriotism and fearless dedication even in the face of overwhelming odds.

​Season 1 In Production Now!

---
COMPLETE LIST OF MUSIC
SEASON ONE
| | |
| --- | --- |
| 101 "Tip of the Spear" | 106 "The Spinning Wheel" |
Dan Waldkirch, "Softly and Tenderly"
West One Music, "No Longer I Need"
Damien Jurado, "Qachina"
Jocko Marcellino, "That's The Song"
The Freedom Family, "Ayentsoo"
Bola Johnson, "Money Hard"
Ashanti Brothers Band of Ghana, "Love"
Ludovico Einaudi, "Night"
​The Head and the Heart, "Rivers and Roads"


Rhett Davis, "I'll Help Someone Fall In Love Tonight"
Brian Donnelly, "As She Waits"

102 "Other Lives"

Twin Peaks, "Walk To The One You Love"
The Record Company, "Off The Ground"
Charlie Faye & The Fayettes, "Eastside"


107 "Borderlines"

Airs on November 8th, 2017 on CBS
| | |
| --- | --- |
| 103 "Boarding Party" | 108 "The Exchange" |
The Beach Boys, "Sloop John B"
Criminal Hygiene, "Turpentine"
Mount Moriah, "Calvander"
​The Duke Spirit, "Serenade"


Airs on November 15th, 2017 on CBS
104 "Ghosts of Christmas Future"

The Orwells, "Creatures"
The Phantoms, "Can't Get Enough"
Svjata Vatra, "Pane Mind Polema"​


109

Airs on November 22nd, 2017 on CBS
Charles Zankor, Tabininiba"
Unknown Mortal Orchestra, "Can't Keep Checking My Phone"


TBA Airdate