SHUT EYE (HULU)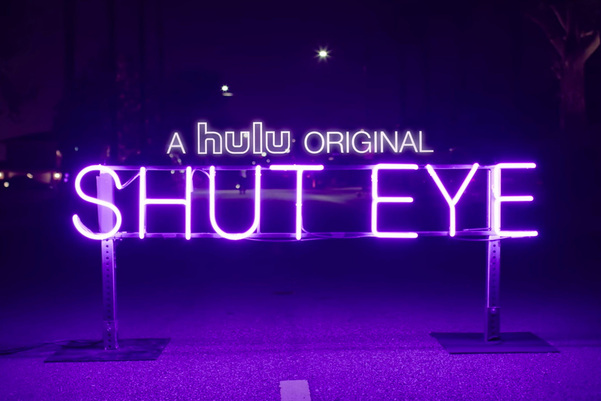 The series, from creator Les Bohem (
Extant
), Tri-Star Television and Mark Johnson's Gran Via Productions, takes a darkly comedic look at the underground world of Los Angeles storefront psychics and the organized crime syndicate that runs them. The story revolves around a disgruntled player in the organization who finds his cynical world view challenged when he starts to experience visions that may or may not be real.
Jeffrey Donovan plays Charlie Haverford, a failed magician who now works as a psychic/conman overseeing a number of fortune telling parlors in Los Angeles. Employed for many years by a Romani kingpin, Charlie's life is stifled and going nowhere until a blow to the head jars him into a new mindset and makes him question everything he has ever believed. When his wife urges him to break out on his own, he's careful – because he knows that one wrong move will land him in a shallow grave.
The series also stars KaDee Strickland as Linda, Charlie's wife, Susan Miser as Dr. Nora White, a neuroscientist, Emmanuelle Chriqui as Gina, a hypnotist, David Zayas as Eduardo Bernal, Isabella Rossellini as Rita, and Angus Sampus as Fonso.
Click here to view the trailer for season one!
---
Music Supervisors: Thomas Golubić, Yvette Metoyer
Music Coordinator: Garrett McElver, Michelle Johnson
Producers: David Hudgins, Jim Sodini, Melissa Bernstein, Mark Johnson, Larysa Kondracki, Ron French
Composer: Ben Decter
Music Editor: Troy Hardy
Studio: Sony Pictures Television
Network: Hulu


Season One - Airdate: December 7th, 2016 (All Episodes)
COMPLETE LIST OF SONGS IN SHUT EYE
SEASON ONE
EP 101 - "DEATH"

EP 102 - "THE HANGED MAN"

EP 103 - "THE FOOL"

EP 104 - "THE TOWER-REVERSED"

EP 105 - "THE MAGICIAN"

EP 106 - "JUDGMENT"

EP 107 - "TWO OF SWORDS"

EP 108 - "FIVE OF CUPS"

EP 109 - "WHEEL OF FORTUNE"

EP 110 - "ACE OF SWORDS"