THE TICK (Amazon)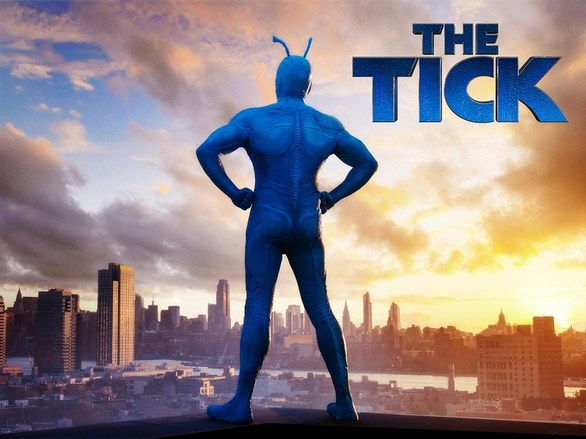 A co-production with Sony TV, The Tick centers on an underdog accountant with zero powers who comes to realize his city is owned by a global super villain long-thought dead. As he struggles to uncover this conspiracy, he falls in league with a strange blue superhero. Yara Martinez, who reprises her role from the pilot as Ms. Lint, co-stars alongside Peter Serafinowicz, Griffin Newman, Jackie Earle Haley, Valorie Curry and Brendan Hines. The Tick is executive produced by Ben Edlund, Barry Josephson and Barry Sonnenfeld, directed by Wally Pfister and written by Edlund.

Season 1 Part 1 Available on Amazon Now! Part 2 In Productions.
---
Music Supervisors: Thomas Golubić, Garrett McElver
Music Coordinators: Michelle Johnson, Yvette Metoyer
Producers: Ben Edlund, Barry Sonnenfeld, Barry Josephson, Kerry Orent, Romeo Tirone
Composer: Chris Bacon
Music Editor: Jeff Lingle
Studio: Sony Pictures Television
Network: Amazon

Season One (Part 1) - Airdates: August 25th, 20107
Season One (Part 2) - Airdates: TBA

COMPLETE LIST OF MUSIC
SEASON ONE
Season one premieres on August 25th, 2017 on Amazon.