TURN: Washington's Spies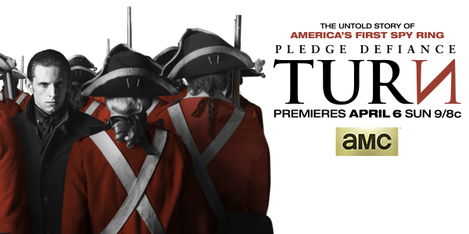 Based on the book Washington's Spies written by Alexander Rose, Turn is set in the summer of 1778 and tells the story of New York farmer Abe Woodhull, who bands together with a group of childhood friends to form The Culper Ring, an unlikely group of spies who turn the tide in America's fight for independence. Turn, from AMC Studios, is written by showrunner Craig Silverstein (Nikita) and executive produced by Barry Josephson (Bones, Enchanted) from Josephson Entertainment. The series stars Jamie Bell as Abraham Woodhull, Kevin McNally as Judge Richard Woodhull, Burn Gorman as Major Hewlett, Angus MacFadyen as Robert Rogers, JJ Feild as Major John Andre, Seth Numrich as Ben Talmadge, Daniel Henshall as Caleb, and Heather Lind as Anna Strong.


---
TURN - Main Titles
Joy Williams & Matt Berninger - "HUSH"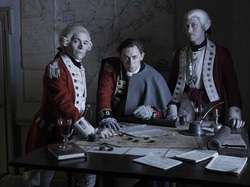 Click Here
to see a complete list of songs used in TURN: Washington's Spies, including the new music created exclusively for the show, the show's official soundtrack, and learn more about composer Marco Beltrami.
---